Unser neuer ABENE-Gesamtprospekt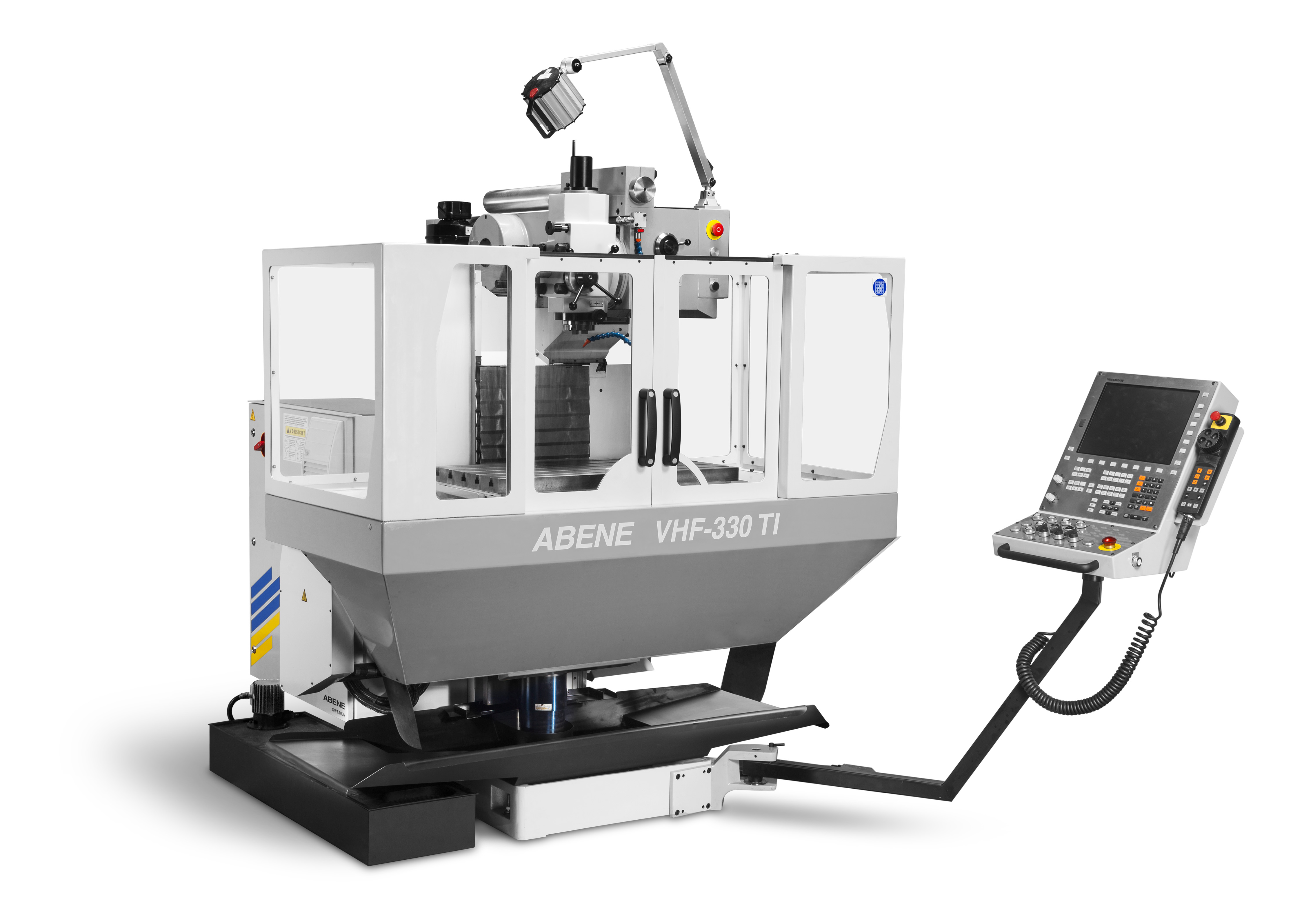 ABENE Fräsmaschinen
Unser neuer Gesamtprospekt der ABENE Fräsmaschinen
---
Swedish machine manufacturer of conventional and CNC-controlled milling machines with an unbeatable design that has proven itself for decades.
Milling machines for education and training!
The ABENE Universal Milling and Drilling Machine is the ideal choice for efficient training in CNC machining. Thanks to its universal capabilities, the machine can mill both vertically and horizontally and at any angle in between. The machine can be operated both manually and CNC and has simple hand wheels in all axes for easy handling.

With operator-friendly access to the workpiece and necessary areas, easy access to replace necessary wear parts, and user-friendly interfaces for quick learning, the ABENE milling machine provides the best conditions for successful training. In addition, the machine has an easy tool change and a compact design, making it suitable for use in smaller teaching rooms.

The HEIDENHAIN TNC 620/TNC 7 or the Siemens One (successor to the Siemens 840 D) are the best choice as controls for CNC training. Both controls are characterised by their practice-oriented, versatile and powerful design and enable efficient commissioning.

The special feature of the ABENE milling machines is the inclined bed concept, which allows a unique machine design and a quick changeover from manual to CNC machining. Within a very short time, the milling spindle can be converted from vertical to horizontal machining by loosening only 4 screw nuts directly on the spindle head. This makes the ABENE milling machine the ideal choice for comprehensive training in CNC milling machines.

Milling machine manufacturer with a unique concept!
You want to achieve a fast and, above all, efficient production process?
Experience the advantages of the unique inclined bed concept with machines for toolmaking, repair departments, one-off and small batch production as well as training and further education.
Due to the lateral attachment of the spindle head, the inclined bed concept enables a quick conversion from vertical to horizontal machining. Optimise your processes and increase efficiency with the state-of-the-art machines.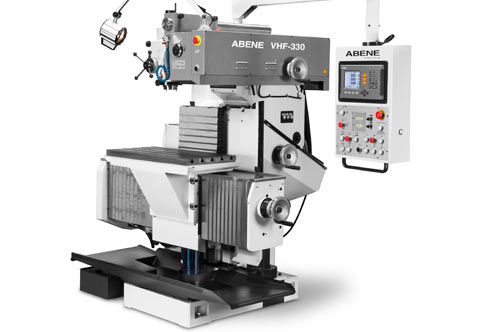 Conventional milling machines VHF 330
Due to the easy handling of our milling machines in conventional design, we can provide well-known references in many training workshops and universities.
- Perfect for education and training -
Heidenhain Position Display ND 7013
Travel X 600 mm
Travel Y 500 mm
Travel Z 450 mm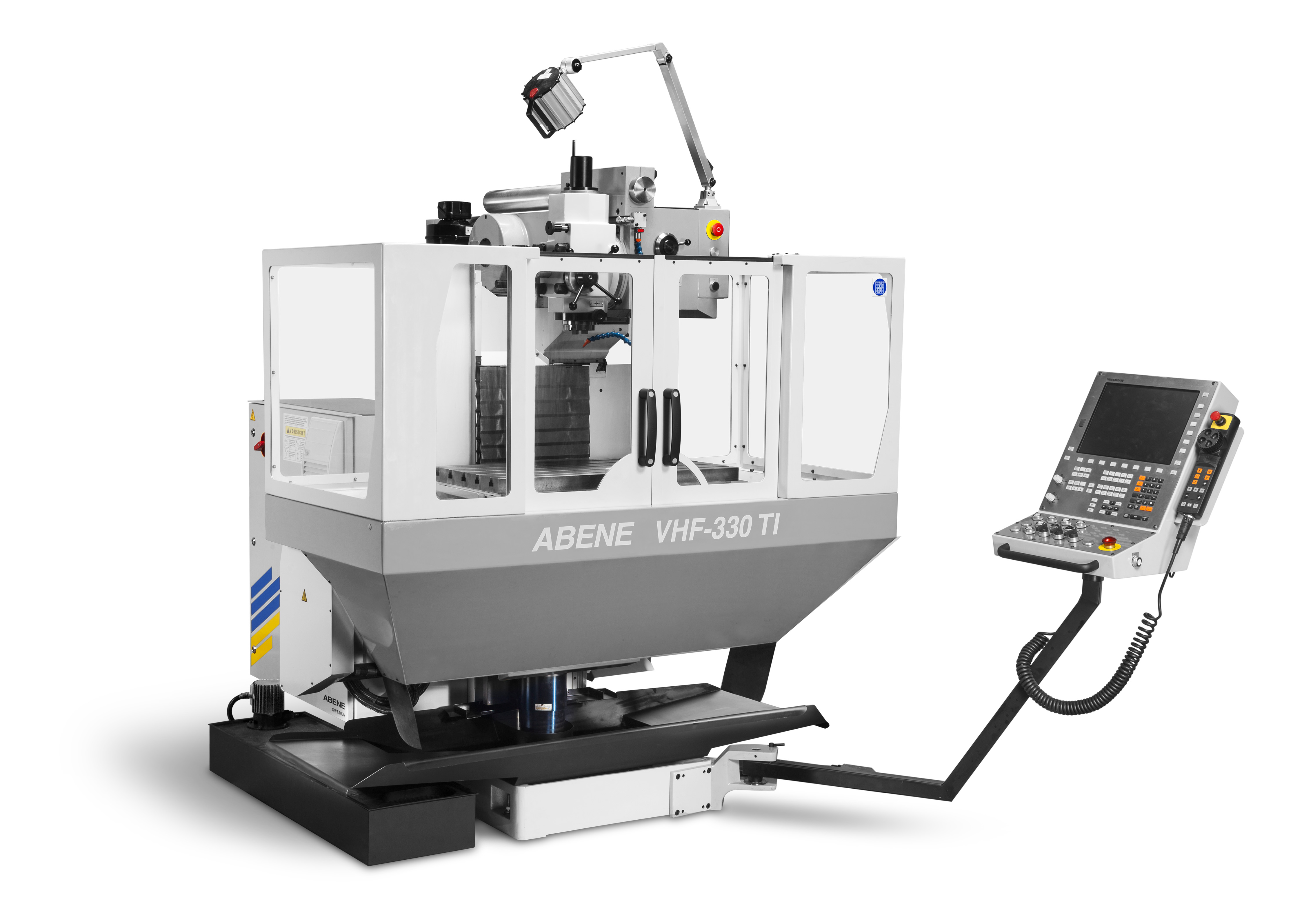 CNC-controlled milling machine VHF 330
Due to its compactness and extremely robust design paired with a full CNC control, this machine is extremely popular in toolmaking, prototyping, manufacturing and much more.
- allrounder -

Heidenhain TNC 620 (old TNC 640, or SIEMENS 840D)
Travel X 600 mm
Travel Y 500 mm
Travel Z 450 mm