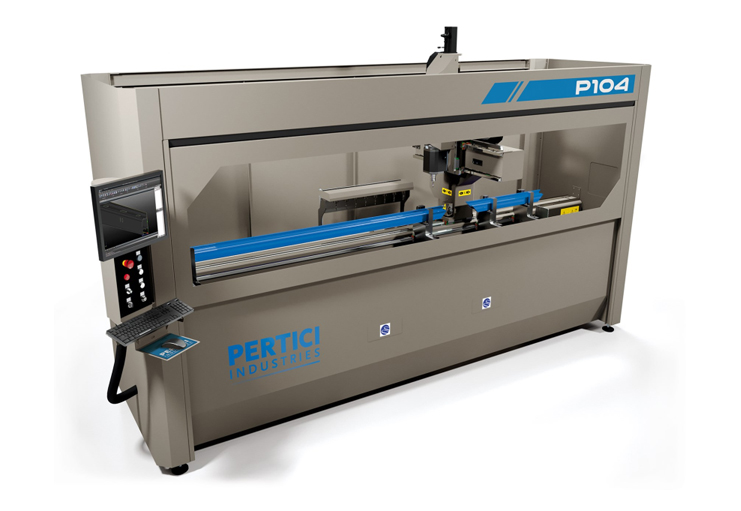 PERTICI P104 - Demonstration machine
CNC machining centre with 4 controlled axes, for economical machining of long parts of all types such as PVC, ALU and steel up to 2 mm. The machine enables the machining of profiles up to 3m in length.
Travel X 3.450 mm
Travel Y 790 mm
Travel Z 400 mm
Spindle speed 20.000 rpm.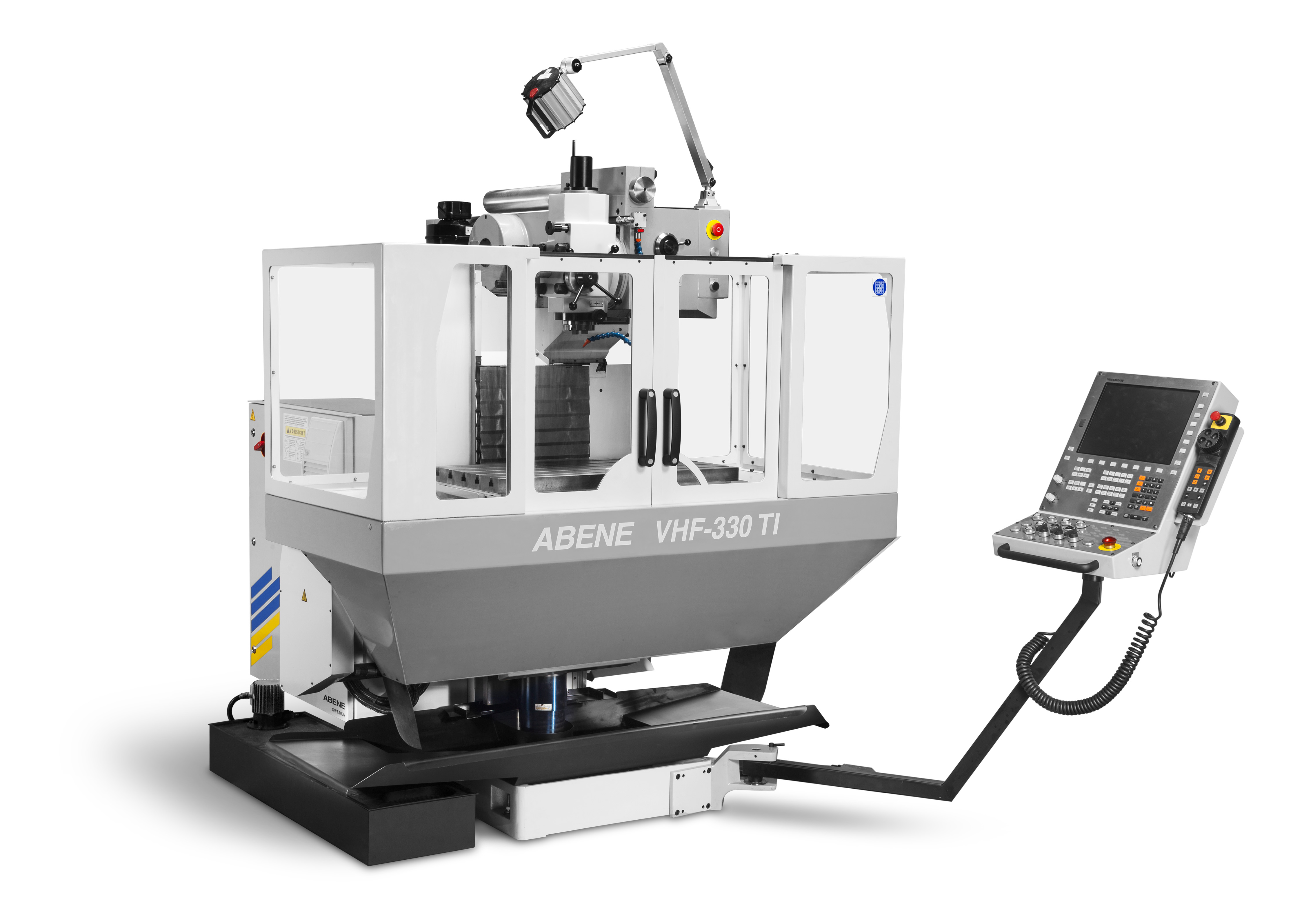 ABENE VHF 330 TNC 620
ABENE milling machine VHF 330 with Heidenhain TNC 620
Heidenhain TNC 620
Travel X 600 mm
Travel Y 500 mm
Travel Z 450 mm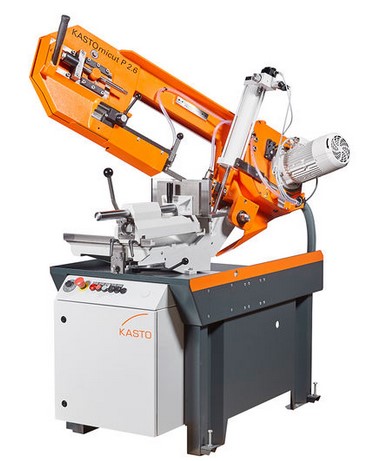 KASTO Micut U2.6 - Stock machine
Manual swing frame bandsaw
Cutting range tube material round 260 mm
Cutting range solid material round 160 mm
Cutting range tube material rectangle 310x260 mm
Cutting range tube material square 260x260 mm
Cutting range solid material square 160x160 mm
Mitre cut: left,right -45°, +60°